PerioCare Hawaii
Braden C Seamons, D.D.S.


30 Aulike Street Suite 501




Kailua

,

HI

96734


Get Directions

(808) 263-1100

www.periocarehawaii.com


Braden C Seamons, D.D.S.
Our Office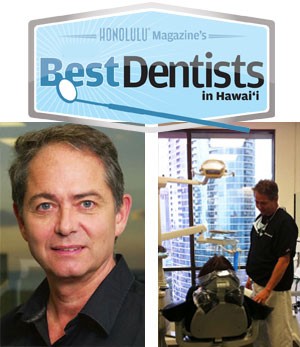 Periocare, the office of Braden C. Seamons, DDS is the most technologically advanced periodontal practice in Hawaii. Our innovative approach includes state of the art Laser Surgery, an implant system with unequalled biologic compatibility and 21st century 3D Imaging. Additionally, we are now placing ceramic implants -- metal free implants.
These advances, combined with Braden C. Seamons, DDS' extensive experience, result in superior periodontal and implant therapy. We are proud to be the only periodontal practice on Oahu to be offering Laser Periodontal Surgery. This revolutionary approach to treatment, which we have been performing for over 5 years, offers exceptional results with minimal or no discomfort! Fear no longer need be a factor in obtaining periodontal care!
Dr. Braden Seamons is a periodontist with two locations in Hawaii, Honolulu and Kailua. He specializes in Periodontal Laser surgery, Laser Gum Surgery, and metal free dental implants.
Meet Dr. Braden Seamons
Dr. Braden Seamons attended the University of the Pacific School of Dentistry and graduated in 1978. He then entered the Naval Dental Corps where he practiced general dentistry for ten years. His post graduate training was at Naval Dental School Bethesda which he completed in 1989. After practicing as a periodontist in the Navy until 2003, he retired from military service and entered private practice. Dr. Braden Seamons is a Board Certified Diplomate of the American Board of Periodontology. He continues to take numerous continuing education courses to remain aware of the latest trends in periodontics and implant therapy.
Dr. Braden Seamons lives in Kupikipiki'o, Oahu with his lovely wife Edi, son Zaxtyn, and his daughter, Skyler. He enjoys swimming, wakeboarding, playing harmonica and spending time with his family.
Dr. Braden Seamons opened his periodontal practice in Kailua in 2001 and in Honolulu in 2003. Dr. Braden Seamons prides himself in being on the leading edge of periodontal therapy, including Laser Periodontal Surgery. The Honolulu office was recently renovated and has a truly unique design. His dedication to his practice and his patients has earned him the recognition of Honolulu Magazine's 2010, 2011, 2012, 2013 and 2014 Best Dentists in Hawaii!
Contact Us
Larger Map & Directions


www.periocarehawaii.com
Additional Locations
PerioCare Hawaii
Braden C Seamons, D.D.S.
615 Piikoi St, Ste 2011
Honolulu, HI 96814
(808) 596-7788
View Profile