Joshua M. Greenberg, D.M.D., P.C.
Joshua M Greenberg, D.M.D., P.C.


99 November Drive, Suite 301




Camp Hill

,

PA

17011


Get Directions

(717) 737-2555

www.centralpennperio.com


Joshua M. Greenberg, D.M.D.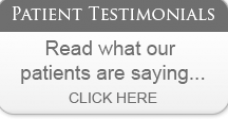 Our commitment is to provide you with the most advanced periodontal and dental implant care with a personal touch. This means:
We take the time to understand your dental needs and concerns.
We help you make informed decisions by completely discussing your condition
and all possible options for treatment.
We help you take an active role in maintaining your oral health and appearance.
We research the latest techniques and equipment, incorporating those that are proven to provide you with the best results and least discomfort.
We value your time and maintain a no-wait policy on all appointment scheduling.
Meet Dr. Greenberg
Joshua M. Greenberg, D.M.D., has been in periodontal practice since 1977.

He completed his undergraduate studies at S.U.N.Y. at Albany. From there, he earned his dental degree from Tufts University School of Dental Medicine and went on to complete his graduate studies in periodontics at Columbia University School of Dental and Oral Surgery. Dr. Greenberg has continued to engage in a great deal of advanced education.

As an educator himself, he has held staff appointments at Columbia University School of Dental and Oral Surgery, Beth Israel Medical Center, Mount Sinai Medical Center and New York University School of Dentistry.

Dr. Greenberg is active in professional organizations on both the national and local level, including:
New York Academy of Dentistry
American Academy of Periodontology
Pennsylvania Society of Periodontists
American Dental Association
Harrisburg Dental Association
Pennsylvania Dental Association
Throughout his career, he has steadily taken on leadership roles in dentistry.
Locally in the Harrisburg Area Dental Society, Dr. Greenberg has served as, Vice President, President Elect and President. He is currently on the Society's Executive Board as Program Chairman.
More broadly, he has been Delegate and Alternate Delegate of the Pennsylvania Dental Association. He has also served as President of the Midtown Dental Society and Presiding Seminar Chairman at the Greater New York Dental Meeting (GNYDM).
Contact Us
Larger Map & Directions


www.centralpennperio.com
Office Hours
Monday
8:00 AM - 4:00 PM
Tuesday
8:00 AM - 4:00 PM
Wednesday
8:00 AM - 4:00 PM
Thursday
8:00 AM - 4:00 PM
Friday
Closed
Saturday
Closed
Sunday
Closed