Edison Periodontics and Implantology
Amit Vora, D.D.S.


98 James Street, Suite 310




Edison

,

NJ

08820


Get Directions

(732) 494-2444

www.edisonperio.com


Dr. Amit Vora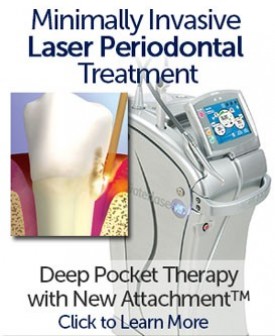 At Edison Periodontics and Implantology we have been committed to giving you the highest quality of periodontal and dental implant care for over 30 years.

Our philosophy of care centers around giving personal attention to your individual needs. We believe every patient should be treated as we would a member of our own family. We also use advanced equipment, such as computer-guided implant placement and digital x-rays, to help us give you greater safety, comfort and results.
About Dr. Vora
Dr. Amit Vora is a Diplomate of the American Board of Periodontology. A Diplomate is a periodontist who has made significant achievements beyond the mandatory education requirements of the specialty, including at least two years of postdoctoral study.
Dr. Vora graduated from Columbia University College of Dental Medicine in 1999. He went on to complete a two-year general practice residency program at the Staten Island University Hospital. During the second year, Dr. Vora served as Chief Resident treating a wide spectrum of interdisciplinary cases.
He chose to continue his specialty training in periodontics and completed a periodontal residency at the Manhattan Veteran Affairs Medical Center. In 2006, Dr. Vora earned Diplomate status from the American Board of Periodontology. This is the highest recognition awarded in Periodontics.
Since 2006, he has been in private periodontal practice and has been teaching part-time the JFK Hospital and the Veteran Affairs (V.A.) Hospital. Dr. Vora is committed to providing patients with personalized, state-of-the-art dentistry. He is also a strong believer in continuing education as a means to ensure patients receive the highest quality of periodontal and dental implant care.
Dr. Vora's philosophy of practice has always been to provide patients with exceptional care in a personalized manner.
Our Team
Dr. Vora prides himself in having an exceptional long-term team of dedicated professionals.

Marianne and Michele are our receptionists. They will be happy to answer your scheduling and administrative questions. Judy and Ana are our dental assistants. They assist Dr. Vora in treatment and will work closely with you throughout your care. Karen, Joanne and Reema are our dental hygienists. They provide periodontal maintenance care and initial periodontal therapy. Our hygienists can answer any of your dental hygiene questions. Bobbie is our office relations coordinator and works with our referring doctors. Cheryl is our office manager and treatment coordinator. She will be happy to work with you regarding all financial and insurance related matters.
Everyone on the staff of Edison Periodontics and Implantology has the mission of providing you with the highest quality of personalized care. We look forward to seeing you on your next visit.
Contact Us
Larger Map & Directions


www.edisonperio.com
Office Hours
Monday
8:30 AM - 7:00 PM
Tuesday
Closed
Wednesday
Closed
Thursday
8:30 AM - 5:00 PM
Friday
7:30 AM - 5:00 PM
Saturday
Closed
Sunday
Closed